Zed Fest Film Festival 2015 Best Indie Film Clips From Our 2014 event Held in Burbank, CA. DON'T MISS ZED FEST FILM FESTIVAL 2015 Nov 5-8 2015 
ALL ZED FEST FILM FESTIVAL 2015 PASS

Both theaters - All four nights -


Including Zed Fest Film Festival Party Friday Nov 6, 2015
Laemmle's NoHo 7 & The Missing Piece Theater
November 5,6,7,8, 2015

All Film Festival Tickets ONLY $85 !

Buy your "ALL INDIE FEST PASS" by October 10, 2015
and receive a Zed Fest Film Festival Swag Bag
Thursday
November 5th
Friday
November 6th
Saturday
November 7th
Sunday
November 8th
6th Annual
Zed Fest
Film Festival
OPENING
NIGHT
7pm
Zed Fest
Film Festival
UNDERGROUND
CINEMA
NIGHT
7pm
Zed Fest
Film Festival
ROD SERLING
TRIBUTE
NIGHT
7pm
Zed Fest
Film Festival
AWARDS &
FINALE
NIGHT
7pm
Laemmle's
NoHo 7
The
Missing Piece
Theater
The
Missing Piece
Theater
The
Missing Piece
Theater

$30

$30

$30

$30

Zed Fest
Film Festival
Party Night!!!

Feature Film Presentation Of Rod Serling Film Not seen on the Big Screen in Decades!
$5,000.00 total value in Cash Awards & Prizes
(Cash awards and prizes are shared among selected winners)
| | | |
| --- | --- | --- |
| | FILMS | |
| | | |
| | | |
| ENTER | | HERE |
Zed
Fest
Film Festival & Screenplay Competition was founded to encourage and support independent low and big budget, filmmakers, who work in the horror, suspense, science fiction, drama,action, adventure, and art house genres.
After participating in Zed Fest Film Festival, many of our filmmakers have been able to advance their careers develop their next projects. We take pride in the fact that we are able maintain relationships with participants, to encourage and help them develop and promote their future endeavors.
Our Top prize PHIL TUCKER SPIRIT award (Named after Indie Film Making Pioneer Director Best known for Directing Robot Monster in 3-D ~1953)
Zed Fest Film Festival ~ Mary Pickford Award~
This Award is to Highlight Women in The Film Arts. "The Mary Pickford Award" Is Named In honor the Great Mary Pickford Silent Film Pioneer.
You can enter our Zed Fest Film Festival and to be considered for this award. If you have directed, produced or co-produced, written a screenplay.
Mary Pickford was a Canadian-American motion picture actress, co-founder of the film studio United Artists and one of the original 36 founders of the Academy of Motion Picture Arts and Sciences.
In addition she starred in countless films,including several in the Action Genre making her one of the first action film stars. She produced many of her films having started in film acting as child she understood the medium better than most and knew early on that artists in film needed to be protected and have more control over their work. She also was instrumental in archiving early silent films, including Charlie Chaplin Films.
Zed Fest Film Festival ~ Golden Marquee Awards For Top Feature and Short Film
The Zed Fest Film Festival Golden Marquee is awarded each year to the feature film and short film that display exemplary technical proficiencies in filmmaking and storytelling.
Thank You All For The Great 2015
Submissions, it's going to be a great
Zed Fest Film Festival 2015 !!!
WE HOPE TO DISCOVER THE CULT MOVIES OF THE FUTURE...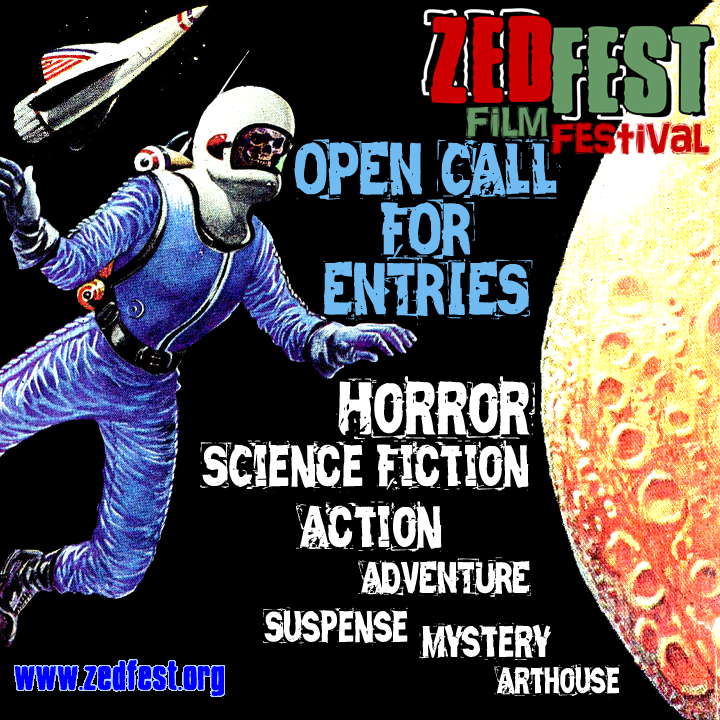 Event Details: 
THIS YEAR WE WILL BE HONORING ROD SERLING - DURING THE 6th Annual ZED FEST FILM FESTIVAL EVENT NOV 5,6,7 and 8 2015 in Southern California. FREE VIP PASSES FOR OFFICIAL SELECTIONS. More programming details coming soon...
6th Annual Zed Fest Film Festival Event Locations:

Opening Night Nov 5, 2015 -

LAEMMLE NoHo 7  
Address: 5240 Lankershim Blvd, North Hollywood, CA 91601

Nov 6,7,8 2015 - including a Zed Fest Film Festival Mixer Party on Friday Nov 6,2015

The Missing Piece Theatre in Burbank ,Ca. 91505
Zed

Fest

is proud to announce our new sponsor: Pro8mm
Quick Film Budget is the first technology to automate the film budgeting process. It saves filmmakers TIME and MONEY. Create a customized professional film budget in a matter of minutes -- for a fraction of what it costs to hire a line producer. It handles everything from short films to micro-budget features to studio franchises. Just answer key questions about your film project and Quick Film Budget instantly generates your film budget and delivers it to your inbox IN MINUTES! Then, you can further customize the budget as your film proceeds through pre-production. Quick Film Budget is not just a software, it's a service that helps support filmmakers get into production.

Movie Magic Screenwriter 6


Movie Magic Screenwriter is the best selling screenplay formatting software and the choice of Hollywood professionals. Screenwriter automatically formats while you write so you can focus on what you're writing, not where it goes on the page. It also formats for television, stage, novels and comic book scripts so you've got an all in one package for any story you want to write. With a massive set of features designed to make the rewriting process fast and simple you can get from FADE IN: to FADE OUT effortlessly. Integrated outlining, online collaboration, the ability to compare drafts of screenplays and the most comprehensive production features of any screenwriting software all make Movie Magic Screenwriter the clear choice for getting your stories from concept to screen.

We are the Revolution.

Representing the evolution of cinematic storytelling, we personally showcase in-depth educational training modules and high-end production work ensuring a smooth production from start to finish in this new digital realm. This allows you to focus on the story while we worry about the technicalities. From Hollywood blockbusters to student filmmakers, we work with every budget and every story.

Get your scripts in front of producers, agents, and managers today.

Writers use InkTip every day to connect with industry professionals looking for writers to hire, scripts to produce and writers to represent. Whether you're breaking into the industry or are an established writer, InkTip can help you further your career.

Your one-stop shop for Super 8 cameras, film, processing, digital mastering, and family archival services. Feel free to browse our products and services.

Midnight Releasing is a premiere distributor of quality independent films in North America. They release some of the best movies from all around the world with a focus on horror, thriller, sci-fi, and other dark genres.

#1 in Indie Horror and Shock! Since 2001 Brain Damage Films has been one of the largest and most respected independent horror film distributors worldwide. Their catalog of hundreds of horror and shock movies ranges from reality/shock classics like Traces of Death to newer, high quality independent features. Brain Damage Films has fans around the world who know and appreciate our films. They've got a name for them: Gorehounds. Do you have a lust for graphic, bloody depictions of death or violence? How about the "three B's" (Beasts, Blood, and Boobs)? Maybe you're a connoisseur of shot-on-video, low-budget horror... Or an earnest filmmaker working your way up to direct the next Saw or Friday the 13th?

Cinema Secrets

has spent the past 25 years as one of Hollywood's best kept secrets. We're dedicated to educating makeup artists and the public in the proper use of professional cosmetics.

Script Pipeline is a full-service screenplay analysis and resource hub designed for writers, producers, and film industry professionals.

Script Pipeline's Writers Database connects you to Hollywood and beyond. With well over 1,000 listings, the Writers Database puts the film industry at your fingertips. Find information about agencies, managers, producers, and production companies--what they're looking for and how to contact them. Updated regularly, the Database includes a comprehensive search engine that can be tailored to your specific needs.
TOP SPONSORS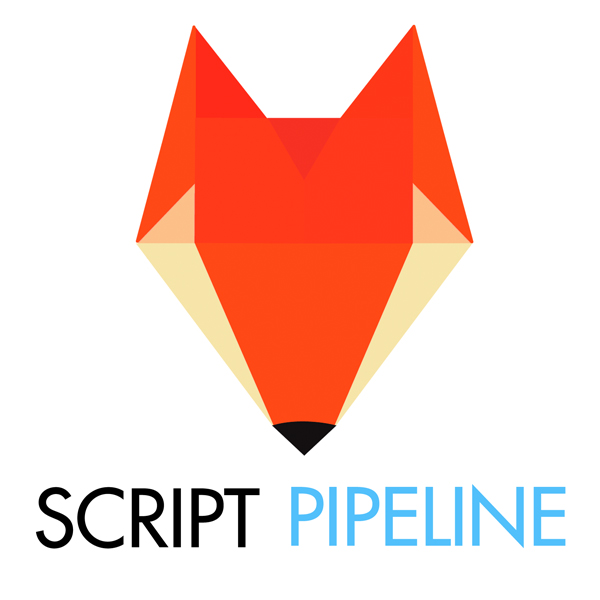 FESTIVAL PROMOTER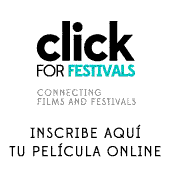 FESTIVAL SUPPORTER